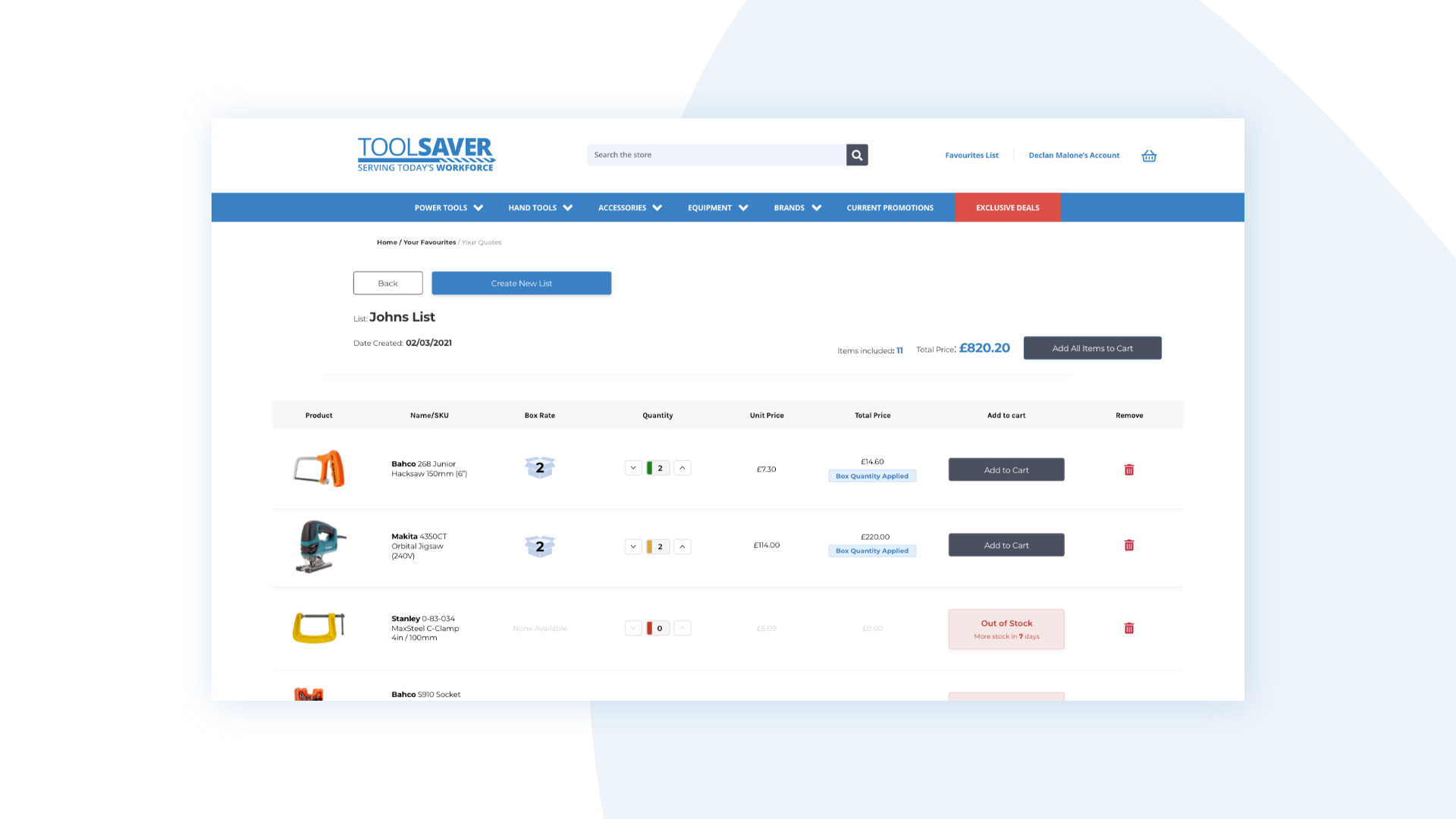 Toolsaver Needed a feature that provided their users a place to find productS that they ordered regularly
As a result of conducting user research, we uncovered regular pain points from the users. We used this knowledge to develop a feature that allowed users to create lists of favourite products and order directly from the list. 
To read the case study, click below.