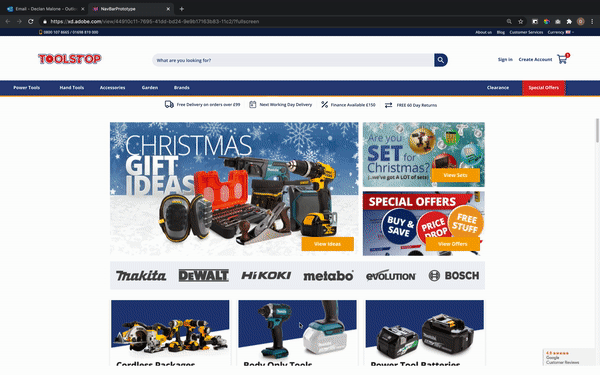 The task was to redesign Toolstop's menu. Why was the project kickstarted?
First
 - It lacked any for of usability best practice and was never designed with a human centered approach. Our customers needs were never considered in the impliementation. This was because the menu design was provided by an external company, so they had no insight as to what the customers needs where.
Secondly
 - as the menu was developed externally the inhouse developers did not have a great understanding of how it functioned. Following this it was largely made from CSS, this provided some problems. Our optimisation softare VWO cannot record data from CSS hover properties, so we could not collect screen-recordings from user sessions. If the menu was developed
______________________
to read more click below.