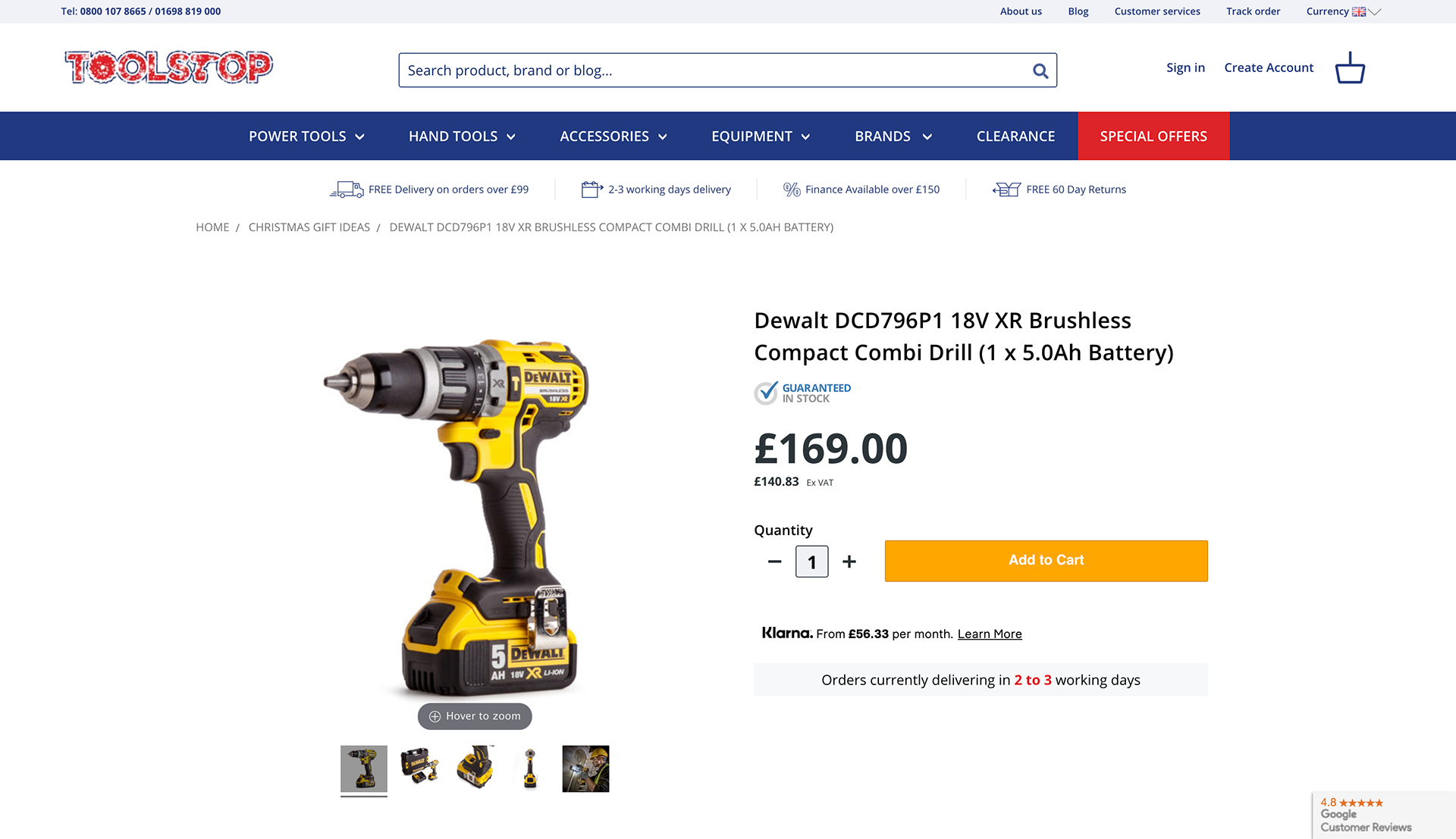 Toolstop is an enterprise commercial business that supplies tradespeople and the general public with tools from the best brands with competitive prices and fast-delivery. It is the businesses B2C facing platform.
The task was to redesign the product page as myself and both internal and external stakeholders felt as though the initial design of the website didn't prioritise the user experience. There was no emphasis on design to cater, and it reflected the needs of the business over the needs of the user.
The redesign was scheduled to be completed shortly before our period of peak trading. This meant that the redesign also had to cater for several upcoming promotions and deals included on the product page.
______________________
to read more click below.